I took the girls for their first "real" haircut this past Saturday.
Here is the before, scary, I know...
I have cut Riley's hair once, and I did that with all of my fingers and toes crossed in hopes that I was not going to ruin her curly hair. I chased her around the house with a pair of scissors and surprisingly cut it pretty straight. Her hair needed more shape to it though so I knew it was time. I took the girls to my hair dresser Soozi. Soozi is just a sweetheart, one of the nicest people I know! I also knew that she wouldn't do anything with the girls' hair that I would be uncomfortable with. Oh yeah, and she cuts some awesome hair!!
As we were discussing what to do with Riley's hair, Soozi informed me that she would probably not have her curls forever. This made me so stinkin'
sad.
I think I asked her if she was sure for a total of 15 times before she finally lied to me and said that Riley's hair will be curly her whole life. Phew, that was a close one. ;)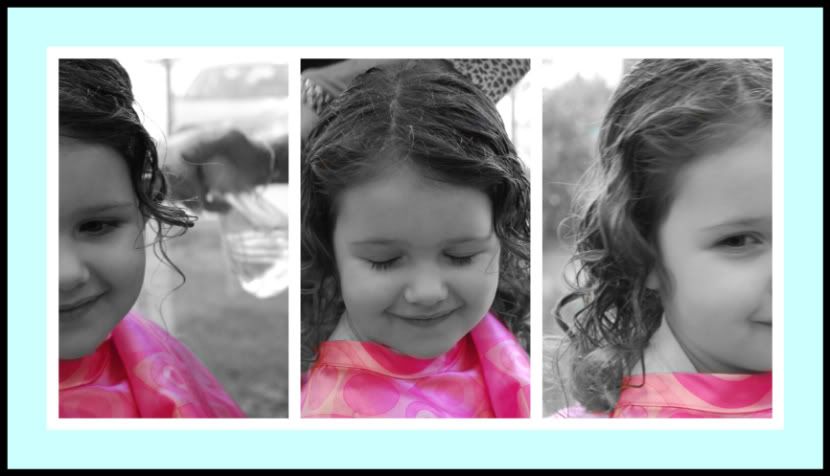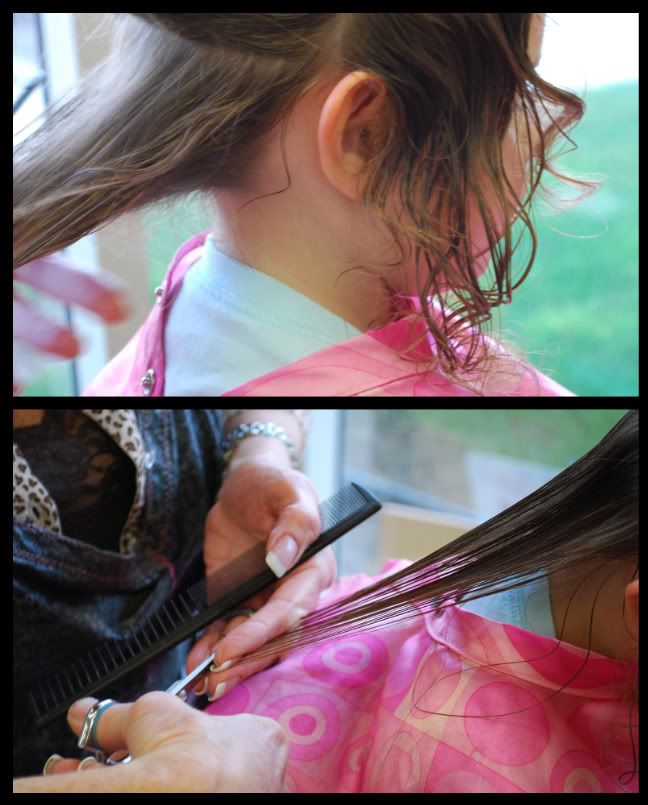 Soozi ended up taking about an inch off and she did some layering around Riley's face with some bangs. My kid is
cute!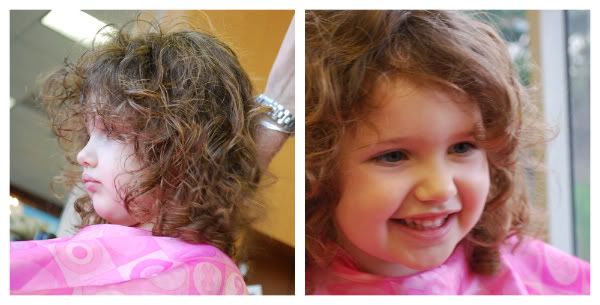 Soozi recommended this for Riley's curly do...
hmmm...
It's a good thing Soozi opened up these puppies before she started on Madi, now she can write them off. Those were Soozi's words.
Madi's turn...
I decided to have Soozi cut Madison's hair as well because it too needed some shaping. Badly. Here is another before of Madison...
This kid cracks me up, she is hysterical seriously. Now, I've cut her hair I think about 5 times since birth. It's not that many times when you think about it. The girl has a lot of hair, I think she was 3 months when I cut her bangs for the first time.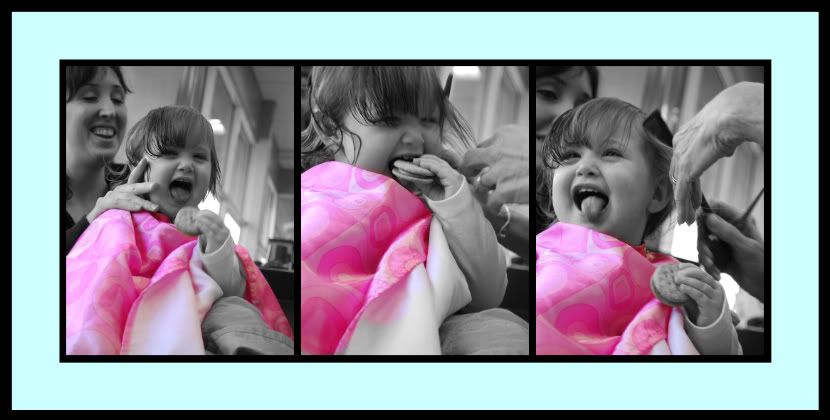 And from shaggy, to chic!